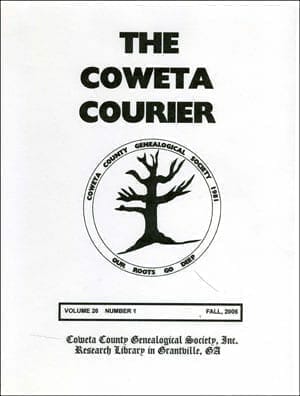 The Coweta Courier, the magazine of the Coweta County Genealogical Society, Inc., is published quarterly. Back issues are available for purchase. See our publications page for current prices and availability.
Volumes 1-2-3 are not indexed. Volumes 4 and 5 are indexed in each issue. Volume 6 and all volumes thereafter are indexed in the 4th issue. See our Index of Past Issues page for specific contents of each issue.
Purchase back issues of The Coweta Courier. After purchasing, please send us an email to indicate which issues are to be shipped.